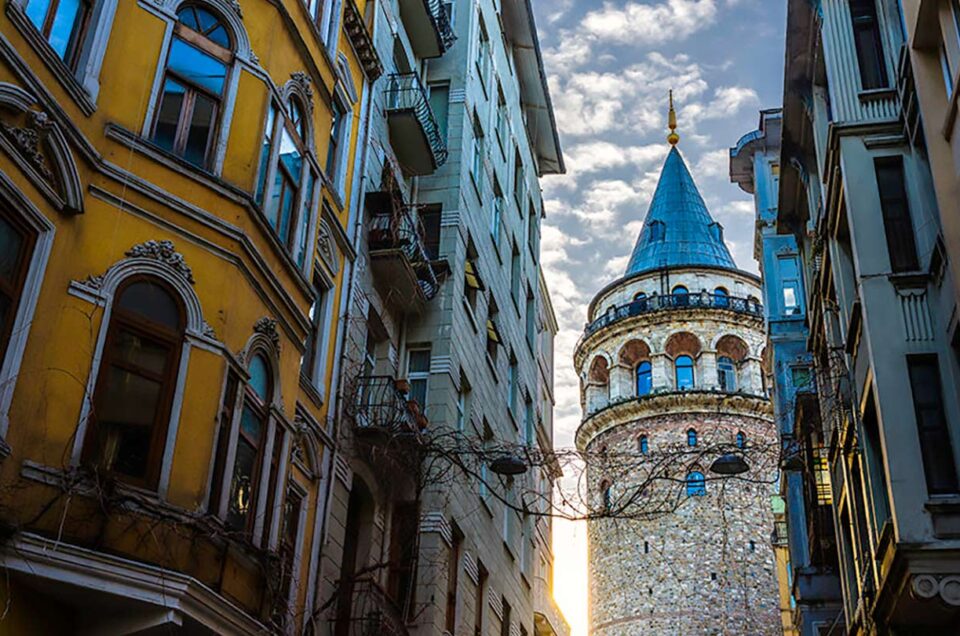 In this blog we share a 2-week itinerary for Turkey. This varied itinerary takes you along the highlights of Turkey. Turkey is a large country with many interesting destinations. For inspiration, we therefore give a nice 2-week travel itinerary through this magical country in the Middle East.
Itinerary Turkey 2 weeks
Turkey is a versatile country and lies on the border of two continents: Europe and Asia. Here you have modern cities, sleepy villages, lovely beaches and beautiful natural landscapes. It's a country with a rich history and delicious food. We are fond of Turkish cuisine ourselves. This 2-week itinerary through Turkey is a nice combination of everything the country has to offer. The tour starts in the bustling metropolis of Istanbul and ends in the Mediterranean Antalya. In between you pass two photogenic destinations: Cappadocia & Pamukkale. Cappadocia is the place to go hiking through the beautiful rock formations. Pamukkale is known for the white terraces full of mineral-rich water.
This 2-week Turkey itinerary is as follows:
Istanbul – Cappadocia – Pamukkale – Antalya (optional: Kas)
Travel in Turkey | Transport
Turkey is a large, vast country. The distances between destinations can be very large. Fortunately, Turkey has a good network of domestic flights. Almost every major city has flights from Istanbul, Ankara or Antalya. If you book your flight on time, it will be affordable.
If you have more time, consider traveling by bus. Turkey also has an extensive bus network. Every destination can be reached by bus. Often there are also night buses to popular destinations. We found traveling by bus very pleasant and is often considerably cheaper than flying.
Istanbul | Bustling metropolis
This travel route through Turkey starts in Istanbul. A beautiful city full of mosques, palaces and bazaars. It is a modern metropolis with many inhabitants and more than 3000 years of history. The Bosphorus River divides Istanbul in two. Into the European part and the Asian part. In the European part you will find the Blue Mosque, the Hagia Sofia and the Grand Bazaar. Other attractions include Beyoglu (popular shopping street), Topkapi Palace and a boat trip on the Bosphorus.
Istanbul is a big & interesting city. We recommend spending a minimum of 4 days here.
Cappadocia | Fairytale moonscape with hundreds of hot air balloons
From Istanbul, the 2-week Turkey itinerary takes you to magical Cappadocia. From the 7th century, Cappadocia was a refuge for Christians fleeing Muslims. You can still see this in the many small hidden churches and monasteries that are carved into the rocks. You will also find houses of people who have lived here years ago.
The special shapes in the rocks are created by erosion. This creates a impressive lunar landscape with valleys, gorges and jagged rock formations. Cappadocia, and more specifically the Göreme Valley, is the perfect environment for hiking, mountain biking or horseback riding. Hiking trails have been mapped out so that you can explore each valley on foot.
Another highlight of Cappadocia and a reason to add this destination to your Turkey itinerary are the famous hot air balloons that take off here almost every morning. It is so pretty to see all these balloons above the strange landscape.
We recommend that you stay at least 4 days in Cappadocia in Göreme, in the heart of Cappadocia.
Travel time Istanbul to Cappadocia: 75 minutes by plane, 10-12 hours by bus.
Pamukkale | White limestone terraces & history
The next stop on this Turkish itinerary is Pamukkale, which literally means cotton castle. Pamukkale has two fantastic sights that make a visit to this town more than worthwhile. First, in Pamukkale you will find the remains of the ancient Roman city Hierapolis. You will find archaeological excavations here including a beautiful amphitheater and multiple temples.
The second attraction may make Pamukkale even more special: limestone terraces filled with clear blue water. Just like in Cappadocia, you can admire the place here at sunrise from a hot air balloon. This makes it a popular and very instagramable spot. You have enough time with 2 nights in Pamukkale.
Travel time Cappadocia to Pamukkale: 6 hours by flight (stopover in Istanbul) 10 hours by (night) bus

Antalya | Beach resort in the Turkish Riviera
The last destination of the 2 week itinerary is Antalya. We visited this place when friends got married in this coastal town. The view from the coast is phenomenal, first you see the sea and behind it the colossal Taurus Mountains. Antalya is also called the Turkish Riviera. We add this destination to the itinerary through Turkey because it is a good place to relax.
The historic center of Antalya was also surprisingly nice. With cozy shops and good restaurants. Antalya itself has no beach. You will find both a sandy beach and a pebble beach just outside Antalya. We recommend at least 3 days for Antalya.
Travel time Pamukkale to Antalya: 3.5 hours by bus

Do you have more time?
If you have more time for Antalya, consider visiting the picturesque seaside town of Kas with its narrow alleys and Greek houses. Here you have beautiful bays with clear blue water. You can also take a nice boat trip here to the island of Kekova with underwater ruins.
Reference: https://www.charlotteplansatrip.com/en/turkey/itinerary-turkey/