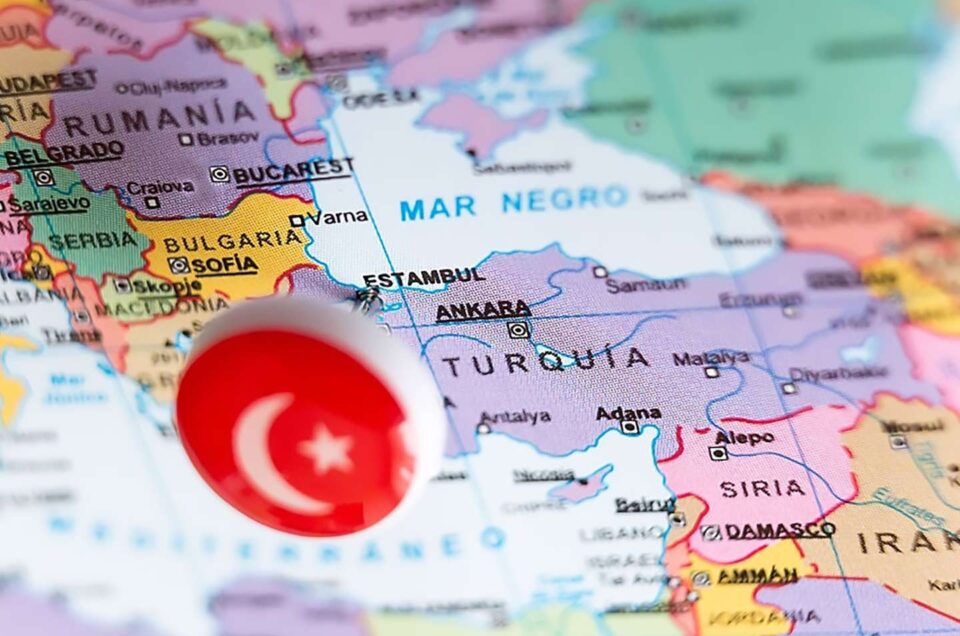 Introduction
We will try to help you as much as possible to find and book cheap or maybe the cheapest Turkey holidays with this guide. You may take a few moments to sit back, relax, and perhaps have a cup coffee while enjoying your reading.
Travel is fun and we are all aware of it. Planning your holiday is also entertaining before starting your journey. From time to time, you may want another person to give you the quick results you want and simply book a holiday package. It is due to the fact, sorting through flights, hotels and tour programs may be a frightening task while you simply need to get away. Besides you may frequently discover better offers when you book a package deal. That's why we all need travel agents sometimes.
How to find a good travel agent in Turkey?
It is always the first question when you decide to book your travel with a travel agent. A good travel agent is always the one who gets excited with his/her client. He should have a great vision since planning a great holiday requires an inspirational mind. He should have great social skills. This is important because naturally he is supposed to ask you right questions and listen to you very carefully to make your travel plan. He also should invest on his personal development and discovering the world, sometimes by traveling around, sometimes by reading a lot – either by being a book worm or net savvy.
What about a client? How can you find your perfect holiday with a travel agent?
Internet is a great source for everything. To find the right travel agency suitable for your needs you may check their websites and reputations. While planning a holiday most travelers visit TripAdvisor. In terms of travel agents, unfortunately TripAdvisor has become rather a booking engine, after acquiring Viator to profit from the tours they supposed to recommend. We can't recommend you TripAdvisor actually. By April 2018, they also removed business information of listed travel agents.
First, be clear along with your travel goals and search for tour agents supplying all kinds of programs and tour offerings. Flexibility within the rate provided to your travel service will make you feel secure with the travel agent and so an awesome agent should be prepared for negotiation of prices with a client. Get advice from different clients who've used the tour company for their desires and constantly feed again may be very effective. Your contacts will assist you plenty and could provide an idea of the travel agents' competency.
If you would like to arrange your holiday partially, apart from finding all inclusive packages of travel agents like flight tickets and accommodation here are some tips which you may find useful:
Book Your Cheap Turkey Flight
Book your cheap flightBooking flights with cheap or reasonable prices is your starting point since your plan will be depending on it.
CheapFlights.com – Whether you already know where and when you want to travel, or are just seeking some inspiration, Cheapflights.com is a good place to start searching for not only airfares but also hotels, and rental cars and to plan your trip.
Sky Scanner – SkyScanner is the travel search site for savvy travellers in terms of comparing many flights.
Pegasus – Pegasus Airlines provides flight options with reasonable prices for Turkey. If you have a limited budget, Pegasus can be a great option.
Book Your Cheap Turkey Accommodation
After booking your flight tickets first, the next step is booking a clean, friendly and hospitable accommodation during your stay.
You may check the websites below for budget accommodation or for cheap holidays in Turkey:
Expedia – You can read reviews on thousands of Turkey hotels on Expedia. Unlike TripAdvisor, these are the reviews of the guests who stayed in related hotels. You can earn travel points called Expedia Rewards if you are loyal user of the website. You can also buy airline tickets easily, and bundle for even more savings.
LastMinute – Last Minute offers amazing late travel deals. They have great savings on hotels and flights for Turkey.
Booking.com – Through Booking.com you can gain big savings on hotels in almost every destination of Turkey. Browse hotel reviews which Booking.com publishes after sending surveys following guests' departure of the hotel. You can find the guaranteed best price on hotels for all budgets.
Depending on your length of your stay in Turkey, we listed budget places in order of the importance of destinations.
Istanbul Accommodation
If you want to be near of all touristic attractions in Istanbul, a place in Old City Sultanahmet would be perfect choice. Accommodation options in Sultanahmet Old City:
Cheers Hostel – Cheers Hostel is in a perfect location right in the heart of the Old. It is 1-minute walk from the most famous sights such as the Hagia Sophia, the Blue Mosque, the Underground Cistern and Topkapi Palace, not to mention the Grand Bazaar, and many other sightseeing attractions of oriental Istanbul.
If you want to be in the center of entertaining area of Istanbul:
Jumba Hostel – Jumba is a design hostel run by three sisters and you can take it for granted that it's stylish, it's chic and it's cool. It is located in Taksim, the new city part of Istanbul, where you can access lots of bars, shops and amusement.
Cappadocia Accommodation
When you have more than 3 days to spend in Turkey, Cappadocia is the second important destination where you can discover its unique moon-like landscape, underground cities, cave churches and houses carved in the rocks. Also, you can join a balloon ride for a great experience.
Mystic Cave House – Mystic Cave House has a wonderful location right in the heart of Goreme's historic old village, with spectacular views looking out towards Uchisar.
Ali's Cave House – Ali's Guest House is located very center of Goreme, if you are looking for somewhere clean, comfortable, silent and cheap, it is the right place.
Ephesus Accommodation
Ephesus was an ancient Greek city on the coast of Ionia, three kilometers southwest of present-day Selçuk in İzmir Province, Turkey. It was built in the 10th century BC on the site of the former Arzawan capital by Attic and Ionian Greek colonists.
Boomerang Guesthouse – Boomerang Guesthouse is small boutique hotel a relaxed, family-run guesthouse in the heart of Selcuk; gateway to the ancient city of Ephesus with its dorm and private room options.
Atilla's Getaway – Atilla's Getaway is family and a very nice option with its full fun. It provides bungalows, dorms and private rooms.
Gallipoli / Canakkale Accommodation
The Gallipoli campaign was deemed a disaster, but the legend of the Australia and New Zealand Army Corps (Anzac) has become a cornerstone of modern Australian culture.
Crowded House – Crowded House is a family-run, modern hotel situated opposite the ferry terminal in the center of Eceabat, the closest town to the Gallipoli battlefields and the ANZAC Cove.
Anzac Youth Hostel – Anzac Youth Hostel is founded in 1989 as the first youth hostel in Canakkale to cater for the budget traveler market.
Fethiye Accommodation
Fethiye is a tourist town with an international atmosphere. It has an excellent marina and good night life. The town also serves as an excellent base for touring the inland country-side, and is probably the only city in the world where you'll find sarcophagus in the streets.
Sakura Hostel – Sakura Hostel is located at the heart of the town. It is a pretty new hostel in town and all the furniture is brand new.
Duygu Pension – It is a homely little place and a popular family run backpackers' inn, which has a great location on the west of the harbor.
Olympos Accommodation
Olympos is fascinating, not just for its ruins that are fragmentary and widely scattered amidst the thick greenery of wild grapevines, bay trees. It is a good place for summer where you can make need friends while enjoying the nature and tranquility on the other hand.
Bayram's Treehouses – Bayram's is the perfect place to chill out in Olympos. It is so close to the beach with delicious natural meal options, facilities and friendly social atmosphere. They offer single, twin, double, triple and dorm tree houses, all with shared bathroom facilities. They provide mattresses, sheets, pillows and blankets, so you don't have to worry about a thing.
Olympos Orange Bungalows – Olympos Orange offers bungalows, dorm rooms, cabins and wooden houses including breakfast and buffet dinner. It is in the middle of nature, bursting with history, a place full of fun.
Book Your Cheap Turkey Tours
Some people like doing everything by himself/herself. Some like taking tours especially if you have a limited time and to have quick results as I mentioned at the beginning of my post. Here comes the importance of local travel agents in Turkey.
Travel Tips Turkey is a fully licensed travel agency, you may verify the license #9297 here.
At Travel Tips Turkey we decide our hotels, guides and tours carefully and use latest model vehicles for our clients' comfort. We organize small group Turkey tours, Turkey package tours, tailor made Turkey tours, daily Istanbul tours and many activities regarding Turkey.
You can browse all the tours provided from our Tours page.
If you have no idea regarding what to do, you may simply drop us a line through our Contact page. We can provide you all the information you need in a few minutes.
The End
We hope you found our article useful regarding how to book cheap Turkey tours.
Please leave us a comment below and share this post with your friends if you liked it!